IBB Industry Cluster Development
Case Study for: Southern Tier NY
Step #1 for any geographic region that wants to analyze its industry clusters is to identify the companies that drive its economy.  View:
The Southern Tier 1000 [TM] report
developed by IBB's Industry Cluster Analysis Team.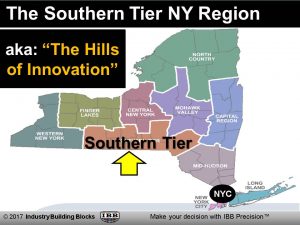 Note: Below applies to NY REDC Southern Tier definition; for data on the Appalachian Southern Tier, see A-ST
Example Southern Tier Industry Cluster: TRAINS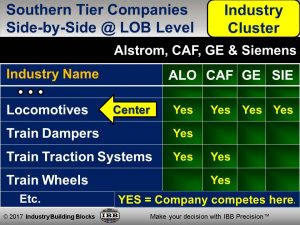 Southern Tier LinkedIn Group
with over 3,000 members. Join us!
Southern Tier Venture Capital  Firms
Southern Tier Entrepreneurial Websites
Southern Tier Regional Economic Development Council
Southern Tier Counties
Southern Tier Industrial Development Agencies
Southern Tier Cities & Towns
Southern Tier Chambers of Commerce
Leverage Southern Tier HQ Companies
Industry Cluster Launch Pads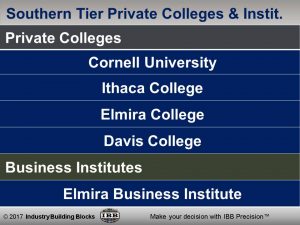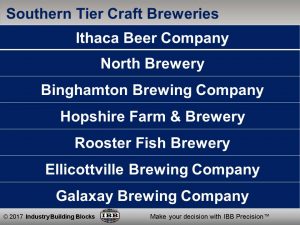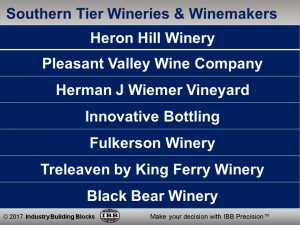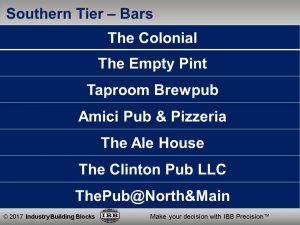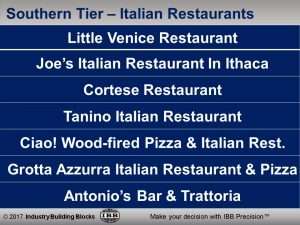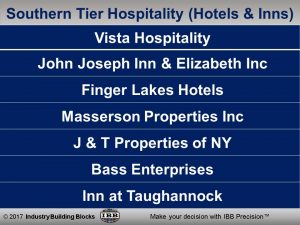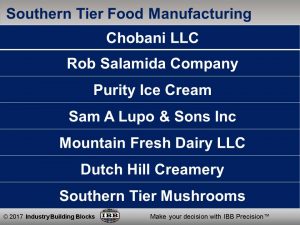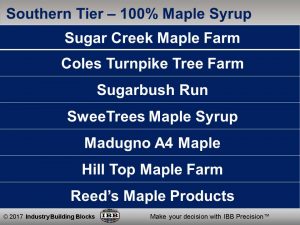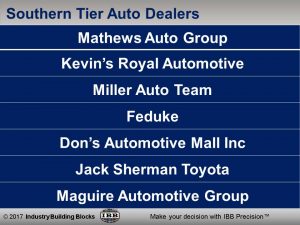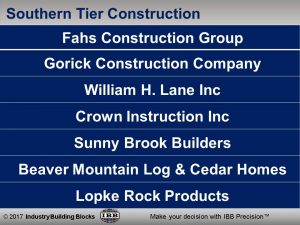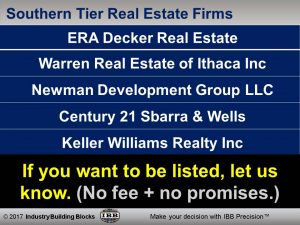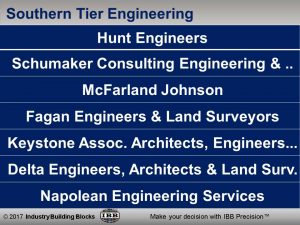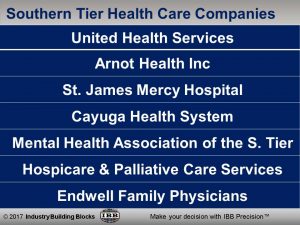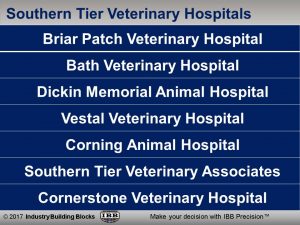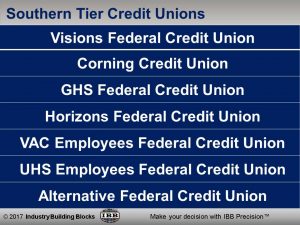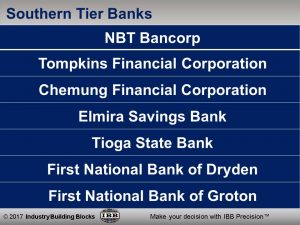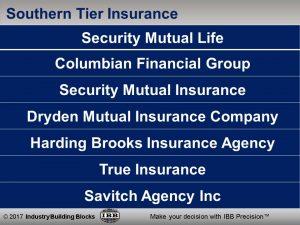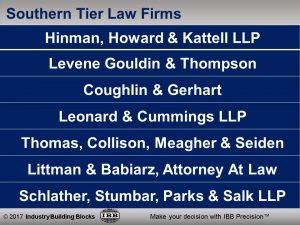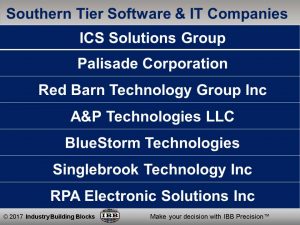 Grow With Us
In The Southern Tier!
Private Sector Companies with
Most Southern Tier Employees
Alstom SA
Amphenol Corporation
Arnot Health Inc
Ascension Health Inc
BAE Systems
BorgWarner Inc
CAF Group
Cayuga Health System
Charter Communications Inc
Chemung Financial Corporation
Chobani LLC
Children's Home of Wyoming Conference
Cornell University
Corning Inc
Cortland Regional Medical Center
CVS Health Corporation
Dick's Sporting Goods
Express Mart
F & M Howell Corporation
General Electric
Good Shepherd Communications
Hardinge Inc
HCA
Hilliard Corporation
HNI Corporation
i3 Electronics
Iberdrola SA
International Business Machines
Ithaca College
Johnson & Johnson
Kraft Heinz Company
Lockheed Martin
M&T Bank
Maines Paper & Food Service
McWane Inc
Modern Marketing Concepts
Mirabito Holdings Inc
Navient Corporation
NBT Bancorp Inc
NYSARC Inc
Nucor Corporation
NYS Government
Pathways Inc
Sanmina Corporation
Schlumberger
Security Mutual Life
Siemens AG
Sodexo
The Catholic Church
The Golub Corporation
The William George Agency
Tioga Downs
Tompkins Financial Corporation
Toyota Motor Corp
United Health Services
United Methodist Homes
Upstate Shredding LLC
Visions Federal Credit Union
Wal-Mart Stores Inc
Wegmans Food Markets Inc
Weis Markets
WestRock Company
Willow Run Foods
World Kitchen LLC
Yildiz Holding
For a list of the top 1,000 companies,
The Southern Tier 1000 [TM]
Southern Tier Industry Consortiums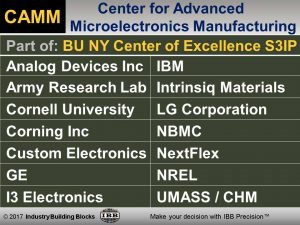 International Business Advancement
Upcoming CIBA Events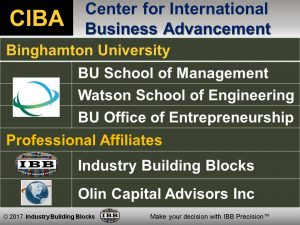 Southern Tier Monthly Mixers
Upcoming Mixer & Events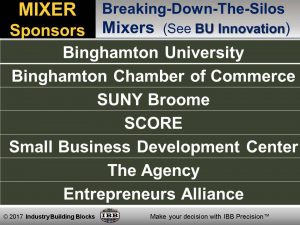 Southern Tier Employment Data:
Population is approximately 650,000
Approximately 300,000 employed
82,000 Binghamton area workers
60,000 Ithaca area workers
30,000 Elmira area workers
Approximately 6,000 farms
Approximately 14,000 farm workers
Other Southern Tier Data Points
Area includes approximate 6,200 square miles
I-81 N connects Southern Tier to Syracuse 1hr
I-86 crosses Southern Tier East + West
I-88 NE connects Southern Tier to Albany 2 hr
Over the Years, So Many
Southern Tier B&STNYBC Sponsors
A Southern Tier Fortune 500 Company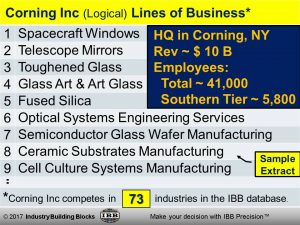 Cornell University employs the most
number of Southern Tier workers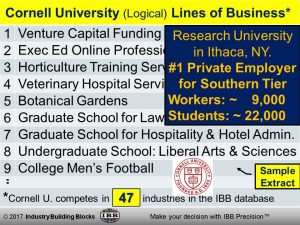 Southern Tier Cuisine Is Most
Associated with: Spiedies


If Not at the Corning Museum of Glass, 
Tourists Can Be Found at Tioga Downs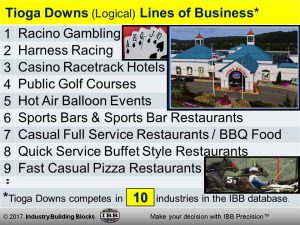 NY State & Local Southern Tier Governments Also Own/Run Businesses
For example: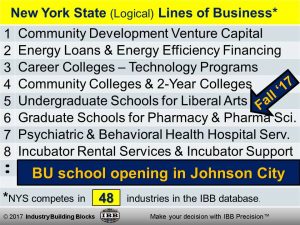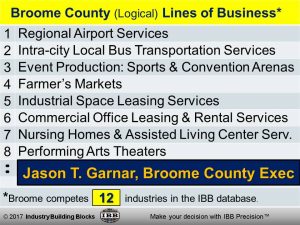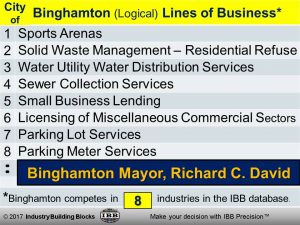 Southern Tier Industry Cluster Analysis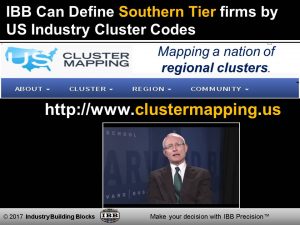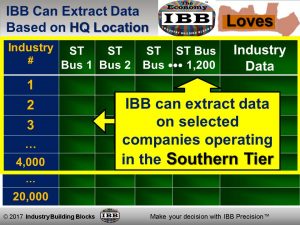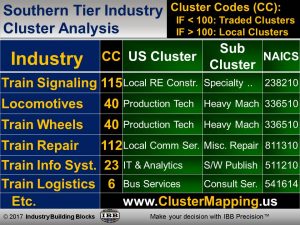 Grow With Us
In The Southern Tier!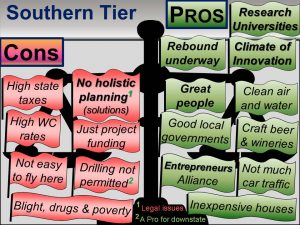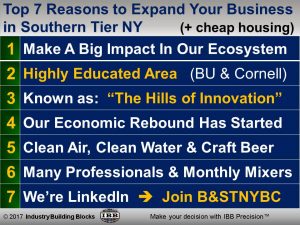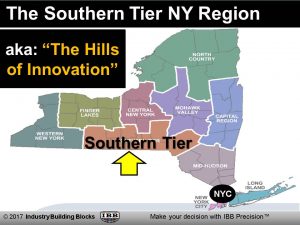 Southern Tier LinkedIn Group B&STNYBC
with over 3,000 members. Join us:
Binghamton & Southern Tier NY Business Community